Galactic Energy - Welcome and thank you for joining
Time has come where we all need to wake up and look around us to find out better ways of acting towards both nature and each other. Overconsumption in every thinkable way has lead us to a place in Earth's history where we take too much, and give almost nothing back.

As I have been in many different situations in my life which have called for keeping my emotional balance, sense, and positive outlook, I love to assist people on their way to success in those areas too. Very often, I end up being the psychologist/healer of the evening at parties, meetings, etc. where people seem to be very open to me about their life situations. It has been like this ever since my childhood and I consider it a privilege.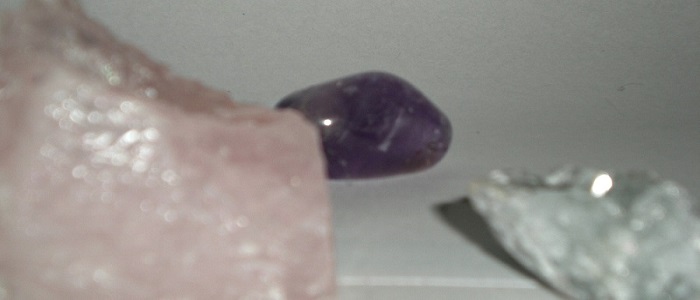 I do not believe in religions, systems, rules, and everything that we all created ourselves to tie our minds and emotions to the things and situations in life which do not serve us, but only lead us to further hurt and pain. Which life do you WISH for? Where did you leave your heart on the path of becoming a so-called modern, sensible grown-up? When are you ready to return to your true SELF? What do you dream of? Do you have the courage to dive deeper into LIFE?

Movie 'Tribal Elders Speak Out, Star People' - 2016
Lecture on 'The Zunis & the Star People' - 2018 / Interview with Zuni Elder - 2019
Interview 'Mythological Story of a Lost City in Grand Canyon' - 2022
Documentary '4 Billion Yr Astronomy Knowledge of Ancient India' - 2021
Lecture 'Gobekli Tepe & Discovering the Secrets of Pillar'/with Andrew Collins - 2021
Lecture 'Ancient Egypt, The Sphinx & The Great Flood'/with Robert Schoch - 2019

Neither do I believe in diagnosises and illnesses - we are all a product of every experience that we have had in our life. Everything is stored within our mind and physical body, and sometimes traumas, sad memories, and injustice toward our personality prevent us from living a joyful, happy, peaceful life. It is all about exchanging energies:

How a Loved One's Death Can Influence You Physically / Qi Gong Routine / Qi Gong Breathing: 7 Minutes to calm body and mind / Self Lymph Drainage Massage / Vagus Nerve Exercises to Rewire Your Brain from Anxiety / Top 10 Herbs for Lung Health, Clearing Mucus, COPD, and Killing Viruses / Protect Yourself against 5G Radiation / Spiritual Body Healing through Music

I seek advice in the afterlife, where I have my private helpers who mostly consist of family members who crossed over some years ago. In some cases, masters and archangels also appear - sometimes, I see names of plants, herbs, stones, and crystals while healing a person - in those cases, I will mention exactly what I see and/or hear, and also how to make use of this kind of important, precious information. If you feel a little bit clueless, here is some initial inspiration for your way of understanding how the energies of the Universe work:

Movie 'What the Bleep Do We Know?' - 2004
Lecture 'The Cosmological Constant and the Schwarzschild Proton - The Energy of the Future' - 2013
Lecture 'Alien Technology' - 2018

Alien Contact & UFO Activity:

Lecture 'Humanity in Space' - 2019
Documentary 'Alien Contact: Outer Space' - 2020
World Science Festival 'Alien Life: Will We Know It When We See It?' - 2014
Luis Elizondo on UFOs, Skinwalker, Remote Viewing, and the Invisible College - 2021
Interview with Michael Horn 'Billy Meier E.T. Contacts, Prophecies and the Plejarens' - 2021
Full Movie 'The UFO Conspiracy' - 2004
Suzy Hansen 'Is There a Plan, and Whose Is It' - 2021

How we respond to our surroundings in relation to becoming more super-sensitive:

Lecture 'Tuning the Pineal - The Divine Signal Transducer' - 2019
Lecture 'Understanding The Highly Sensitive Person' - 2019
Lecture 'Conscious Children | Bringing a New Perspective' - 2021
Lecture 'The Human Aura And Energy Circles' - 2021
Interview 'Radical Self-Care Changes Everything' - 2022

Ever since my youth I have been doing massages, and I find my inspiration in the yumeiho and craniosacral therapies which I use in more spiritual forms than people might know of. All with loving respect for body, mind and soul.

I believe that all parts - whether being of physical, mental, ethereal, astral, and yet unknown nature - are linked together and that we through a healthy, light, more water-filled diet will be able to gain insights of new knowledge and enlightenment about what is really going on in our electric universe. It begins with diving into our own body, listening to and learning about what is happening inside of us. In particular our physical state and our emotions can tell us what needs profound change in our life. If you would like to go deeper into yourself to reach new levels of discovery, I can highly recommend to have a closer look at the following links:

MMS / What is Miracle Mineral Supplement? / Water and the Electric Body / Wisdom and Song of Water / or go to my YouTube Channel for further information.


PODCASTS:

📻 PERSONAL EXPERIENCES WITH PARANORMAL ACTIVITY - listen here...
📻 Egne erfaringer med paranormal aktivitet - lyt med her...
(Interview 'Billy Meier E.T. Contacts, Prophecies and the Plejarens' - 2021 - Michael Horn)

📻 OUR BIOELECTRICAL SENSORY SYSTEM - listen here...
📻 Vort bioelektriske sensoriske system - lyt med her...


☎ BLUE FLAME ENERGY MESSAGES ☎

I hope you will find some support and joy coming through to you through these messages for the purpose of leading your life in a direction of living more purposefully, using ALL of your skills, gifts, and true potential. Shine your special and unique light and share your talents and gifts with those around you...knowing that you have come to Earth for a reason, following your soul misson and life path...🔮💫


...Press the picture to watch the video😊💙
Love to all !
Blue Flame Energy Part 1
More Blue Flame Energy Messages: Cosmic Root Resonance & Our Creative Healing Power / Galactic Federation & Karmic Reset / Return of the Feminine Aspect & Root Remembrance


Please mail or call me for more information, or if you have any specific request.


FAIR USE NOTICE: We are making this material available in our efforts to advance understanding of environmental, political, human rights, economic, democracy, scientific, and social justice issues, etc. We believe this constitutes a "fair use" of any such copyrighted material as provided for in section 107 of the US Copyright Law. In accordance with Title 17 U.S.C. Section 107, the material on this site is distributed without profit to those who have expressed a prior interest in receiving the included information for research and educational purposes.




COPYRIGHT 2019 HerLanguage

"